What
: Weyerbacher
Insanity
11.1% abv
Where
: Pour House (Westmont, NJ
)
When
:
July 17, 2010
What-have-you
:
"Chocolate, poundcake tofee. Sea breeze? Reminds me of the undertable of a London pub"
(this citizen assured me that this was by no means an insult, and we at The Ferment Nation believe him)
Representation: .6
Accessibility: .4
Style: 1.0
Personal Preference: .8
Total: 2.8 Flags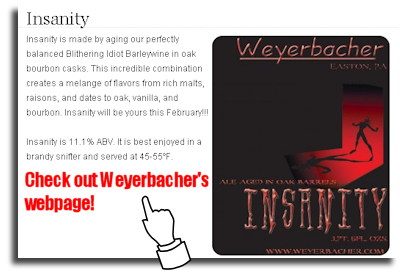 Posted by:
Citizen
Chris W.