Long Trail
Coffee Stout
:
"I have not yet found a
Long Trail
brew I've liked...until today.
Long Trail
's
Coffee Stout
is heavy and dark, not watery like some of their other selections. Sweet, but not too much so and with a slightly bitter aftertaste, which suits its coffee roots. And bravo to the stones it takes to bring a stout out in 85 Degree weather."
Representation: 1.0
Accessibility: 1.0
Style Points: .5
Personal Preference: 1.0
Total: 3.5 Flags
--Reviewed by Citizen Jack Witzig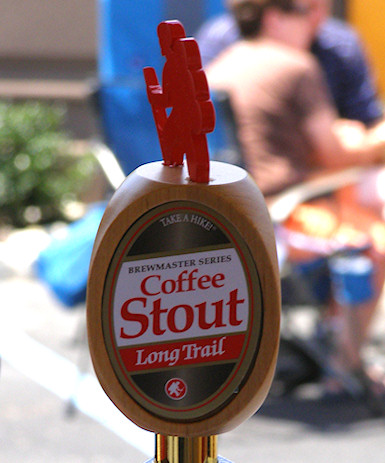 Read a review of
Flying Fish's Imperial Espresso Porter
Read a review of
Atwater Block's Vanilla Java Porter