What
: Flying Fish Exit 4 @ 9.5% abv
Where
: Pour House (Westmont, NJ
)
When
:
July 17, 2010
What-Have-You: (Special interjection from the VP) "Wow, I love Exit 4. When this first came out in the bomber bottles, it blew me away. On draught, and now in bottles, it is awesome. I had it on draft at The Good Dog in Philly, and bottles always seem to be making their way into my fridge. At 9.5% abv, you have to watch yourself, but in my opinion, Exit 4 is the best thing Flying Fish has made to date."


Representation: .70
Accessibility: .70
Style Points: .90
Personal Preference: .90


Total Score 3.2 Flags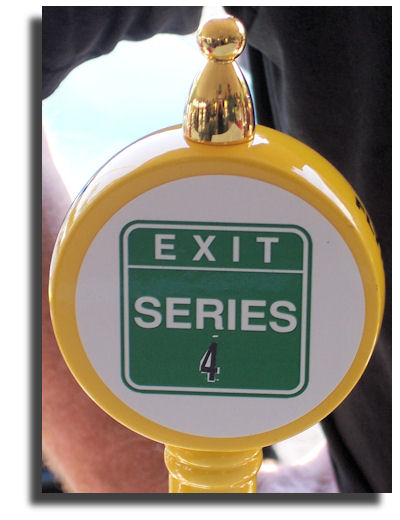 Reviewed by
Citizen Todd F.