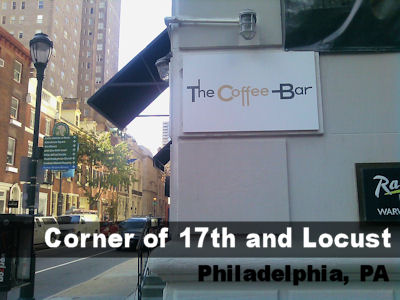 At the
The Coffee Bar
again. I have to admit that this place is my secret fortress of solitude. Despite having great beer (2 on tap at a time and 25+ in bottles), tasty sandwiches, and a friendly staff, this place has never been really crowded the times I have gone there. Why? I have no idea. And there is good news:
The Coffee Bar
has changed up their $10 lunch policy. It used to be that they had a pre-selected featured beer to go with any sandwich for $10. Now, with some high-priced and limited quantity selections as exceptions, you can pair your sandwich with any bottle. Nice!
This particular night I started off with
Otter Creek's
Stovepipe Porter
. Dark in appearance, roasted in aroma and taste, I think I like this beer. At 4.4% abv, it is very tasty and easy drinking. I could see this being a session beer in the right circumstances. Maybe not my first choice for a Spring night, but indoors with a hearty dinner, this beer would be very nice choice, indeed.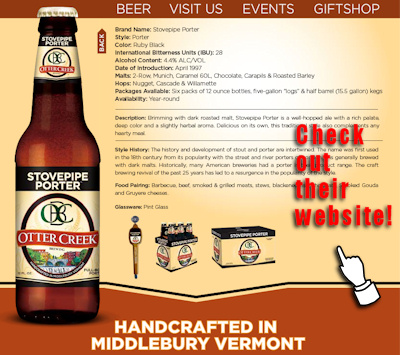 If you are intersted in
Otter Creek
as a brewery, or what some of their other offerings are like, be sure to check out El Presidente's review of
Otter Creek
Spring Ale
German-Style Kolsch [CLICK HERE].
Beer #2 was
Speakeasy's
Prohibition Ale
. Maybe it's the fact that it's an amber ale, and I prefer British style brown ales, or maybe it's the hops they use, but this beer just doesn't do it for me. Don't get me wrong, this beer isn't bad, it just isn't something I would get on a regular basis. I believe
Nugget Nectar
technically is an
amber ale
, so a beer like this doesn't stand a chance in comparison, but even standing alone, this would not be my choice of beers.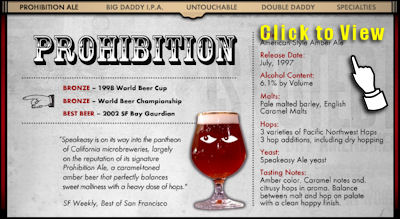 Only two beers that night, but I will be sure to return. My one criticism of
The Coffee Bar
is that their website is busted. Broken links, no Twitter or Facebook to keep people up to date, no mention of their beers on tap, and no mention of the lunch special. Not sure what is going on there.
The Ferment Nation
is open for business for website consulting! Reasonable rates, too! Drop us a line.