Happy Holidays, Citizens! Here is a lazy-ass post from last year. Consider it the Ghost of Christmas Post. Catch up with us over the next week or so and we will have some festive things for your reading pleasure. Cheers!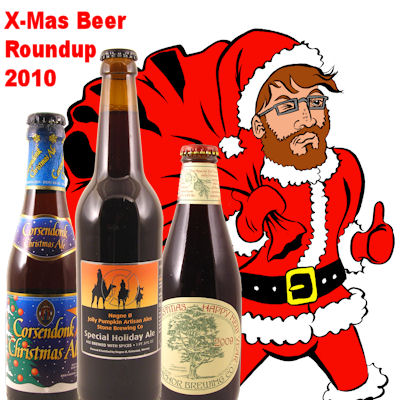 Here it is--your Ferment Nation Christmas 2010 Beer Roundup!
Check out these three Christmas beers this Yuletide. Make yours the merriest, yes the merriest, and the happiest, yes the happiest. Drink Safely and don't forget to leave Santa a wee nip of something strong to take the edge off!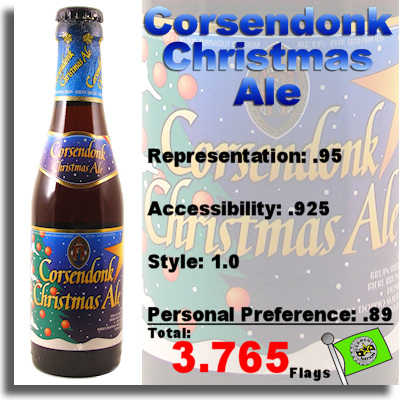 Corsendonk
Christmas Ale
:
This Belgian dark ale comes in a great gift pack (six beers and a glass) for the holiday season. It is very even-tempered as a dark ale and quite tasty. The aroma is just wonderful and complex with hints of dried fruits and some exotic spicing. [Read the Full Review]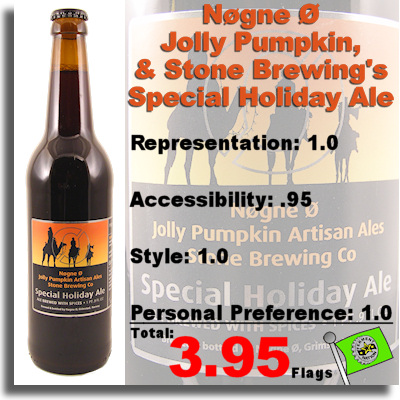 Nøgne Ø

/

Jolly Pumpkin Artisan Ales / Stone Brewing Co

.

Special Holiday Ale

:

Bearing gifts, they traverse afar... I'm not very familiar with

Nøgne Ø

as a brewery but I'm about to become really interested in this brewery from Grimstad, Norway. This 2009 version of the special collaboration between Kjetil Jikiun and the other two wisemen (Ron Jeffries from

Jolly Pumpkin

and Mitch Steele from

Stone

) is worth its weight in rare herbs and glinting riches.

This Special Holiday Ale

pours so dark reddish brown that it is almost black, topped with a generous foamy tan head. [Read the full review]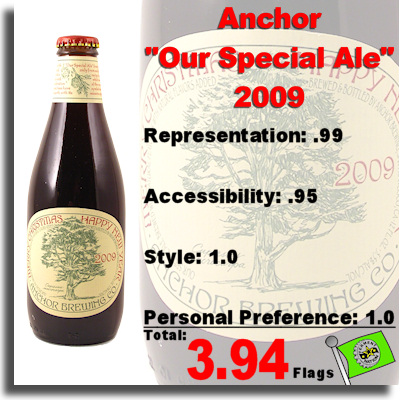 Anchor
Holiday Ale
2009:

Eleven months I wait for this brew to hit the shelves. As soon as the pumpkin ales have all shown their fall finery in liquor stores around town I begin to peek around for the first winter brews.

Anchor Brewing

offers one of the most solid and stalwart lines of brews and the "

Our Special Ale

" stands out among these. Every year the recipe is different (and so is the tree pictured on the label) so it's a holiday surprise every time. [Read the full review]