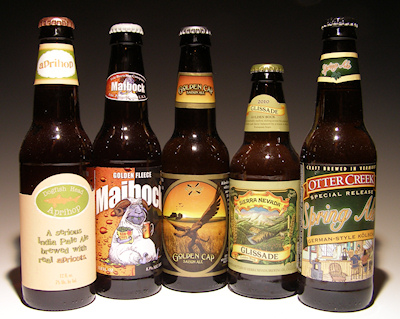 Spring is here, and so is the beer. Here are five beers that will be reviewed in the upcoming weeks:
Dogfish Head
Aprihop
,
Erie Brewing Co.
Golden Fleece Maibock
,
New Holland
Golden Cap Saison Ale
,
Sierra Nevada
Glissade
, and
Otter Creek
Spring Ale
. Have any other Spring beers in mind you would like The Ferment Nation to review? Drop us a line! E-mail El Presidente [
click HERE
].