Famous Last Words:
"It is a far, far better better beer that I drink..."
That is what I think of. As the work day winded down, my colleagues and I partook of some fermented beverages. We had a pretty good selection:
21st Amendment's
Brew Free or Die IPA
,
Bell's
Two-Hearted Ale
,
Sierra Nevada's
Torpedo IPA
and I think some others, too, but I forget them right now.
The first for me was Sierra Nevada's Torpedo Extra IPA. I have had this beer before, and this particular day, I was equally as unimpressed as the first. Sorry! Sierra Nevada is usually one of those no-worries, rock-solid dependable breweries, but I was at a loss as to what to say. The second beer I had was Bell's Two Hearted Ale, which although the label just says "Ale", it is an American style IPA, and it shows it. Compared to Torpedo, which throws in the word "Extra" into it's name, Bell's "Ale" beats our Sierra Nevada in the IPA department.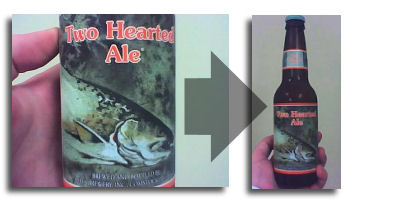 What's in a name? A hop is a hop is a hop. Bell's wins in the hop category, the aroma category, and the overall taste category. Ask not for whom Bell's tolls, it tolls for me... to have another Two-Hearted Ale!