Happy Robert Burns Day!
If you need a day to celebrate all things Scottish, why not Burns Day? Born on January 25, 1759, Robert Burns is Scotland's most famous and beloved poet. If you've ever tried to drunkenly sing the song Auld Lang Syne on New Year's Eve, you owe one to Auld Robbie.
Since we don't review haggis or kilt patterns here at
The Ferment Nation
, enjoy some Scottish beer reviews.
Orkney
Brewery Skullsplitter Orkney Ale
:
This comes right off the bottle: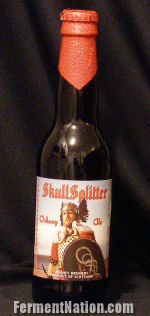 "Orkney -- a small group of islands off the northern tip of Scotland, shrouded in magic and mystery, was the home of Thorfinn Hausakluif (Skullsplitter) 7th Viking Earl of Orkney, around 1000 AD. Now, the Orkney Brewery invites you to step back in time."
I really couldn't have said it better myself. This ale is fit for barbarian and nobleman alike. Drink it out of a chalice or straight out of the bottle. Hell, I'll bet it tastes great right out of the cask. Just grab an axe and crack that baby open!
[
Read the full review
]
Belhaven

Twisted Thistle

IPA (6.1% abv):
Scottish brews can range from mild to bold;
Twisted Thistle
falls right about dead center. The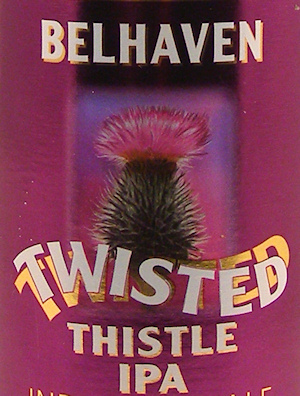 label self-describes
Twisted Thistle
as "A refreshing example of an India Pale Ale from the master brewers at
Belhaven
." That much is certainly true. The light aroma is pleasantly floral and puts you in a good place as you center yourself to drain a pint or two. Or however many may come.
[
Read the full review
]