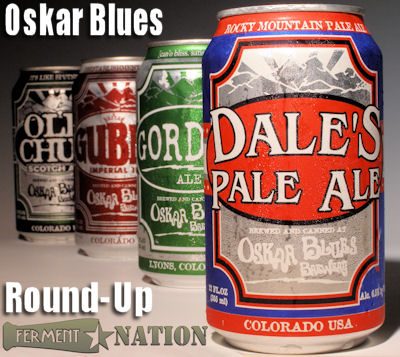 Dear Citizens,
When I first discovered the wonders of micro-brewed craft beers, I thought for sure that I would never drink beer from a can again. Ha, ha, ha! Along comes
Dale's Pale Ale
. "This is odd," thinks El Presidente. "What sorcery is this... Good beer in a can?" But it's true.
Living in New Jersey, not a ton of Colorado brews make it through distributorship 'round these parts, but Oskar Blues has made waves for certain. Keeping my eyes peeled for more offerings from Oskar Blues paid off in the form of:


Gordon Imperial Red/Double IPA (8.7% and Big. Red. Sticky.)
and
Old Chub Scotch Ale
( 8% and for all intents and purpose, pretty much like Sputnik. Rich and tasty with body to spare, these brews have represented their styles most admirably.
[Read a full review of Oskar Blues Gordon]
[Read a full review of Oskar Blues Old Chub]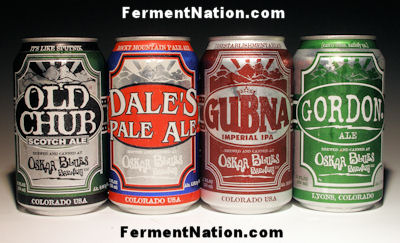 Mama's Little Yella Pils
holds its own, competing with some regional favorites as a crisp and drinkable brew... and
MLYP
is probably the most sessionable as well as the easiest to drink right out of the can. Then there's the abv% appropriately named
Ten Fidy
Imperial Stout
; rolling in at 10.5% alcohol. But those brews are a little tougher to find.
[Read a Presidential Brief of Little Yella Pils]
Almost impossible to locate was the
Gubna Imperial IPA
... until recently. Cans at the Pour House, on tap at the Blue Monkey, and retailed at Total Wine,
Gubna
is a gold nugget of a beer for hop-heads!
[Read a full review of Oskar Blues Gubna]
The point, Dear Citizen, is that Oskar Blues is a phenomenal brewery with the magic it takes to put a dynamite beer into a can. This is a boon to the brewer as well as the consumer, since it makes it easier to "PACK IT IN, PACK IT OUT" in the case of camping trips, tailgaters, or barbecues. With Dale's Pale Ale earning a 4.0 flag rating from yours truly (and a "desert island" beer for sure), Oskar Blues is on the short list of El Presidente's most trusted breweries... I'd try anything they release with the expectation of deliciousness and fearless flaovor. The brews are daring but not ridiculous, a tough line to walk. But the magicians from Longmont, CO do it just right.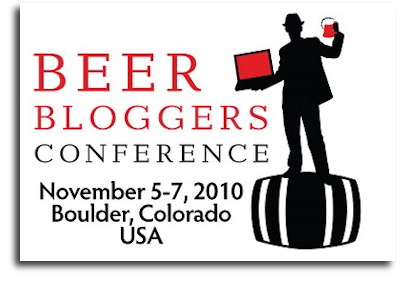 I can't wait to visit the brewery during the
Beer Blogger's Conference
the weekend of November 5th, 6th, and 7th. Look for updates coming in the next week. And don't forget to share your stories, reviews, and pictures of
Oskar Blues
brews with the
Ferment Nation
so that we can share them with the rest of the citizenry. Thanks Again. Cheers!