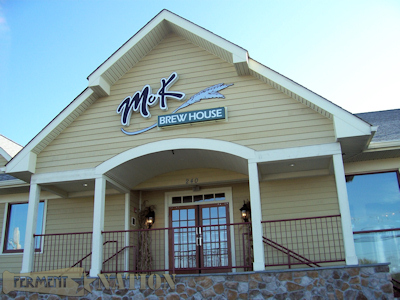 McKenzie's Brew House
:
Another stop on the Beercation itinerary was
McKenzie's Brew House
in Frazer, PA. The Cabinet and I had visited McKenzie's as the anchor of our trip to
Jeremiah's Bullfrog
and
Selin's Grove
. Anyplace that brews its own beers and even has some guest taps for other microbrews sounds like a destination of note, don't you think?
McKenzie's has a bright and fun atmosphere. It's wide open and appears to be friendly to large parties and group functions like office happy hours. The bartenders are friendly and knowledgeable and actually nerded out with us when they saw us taking notes. Many visitors apparently don't get the idea of a brewpub and ask for some questionable light beers, actually becoming miffed when they find out that no such fare is served. So the beers had come out of the tap just a bit too cold for our liking, but again this fits the requests of many benighted drinkers.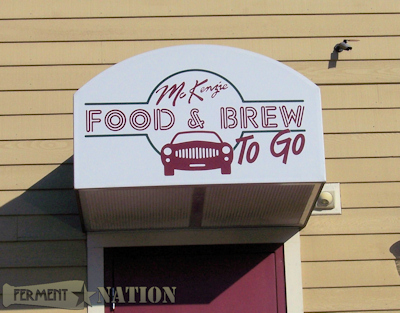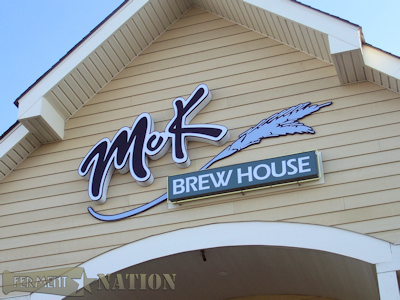 The guest tap at McKenzies was the
Dock St. Rye IPA
. Actually, that was the biggest beer on the menu at 6.8% abv. Even still, it complemented the crisp flavors present in the house beers nicely and is worth seeking out on its own merits.
McKenzie's is worth a look-see, for sure. They even sell growlers so you can take the party home with you. I plan on going back during a different time of year (other than the fall) to take a peek at the other seasonals that McKenzie's has to offer. Check it out for yourself and email us reviews and pictures so we can share them with the Nation! Cheers!