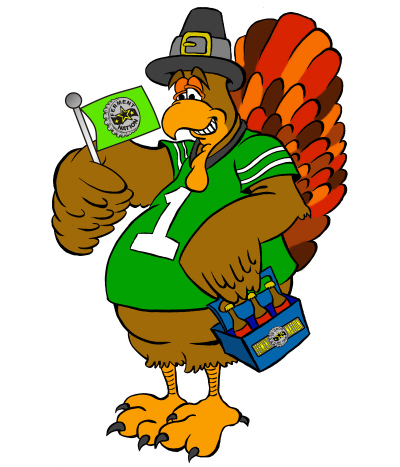 Happy Thanksgiving!
Another
Ferment National
Holiday is upon us, and El Presidente wishes every citizen the best of the holiday season. Sure, Thanksgiving is about family, and friends, and thankfulness, but let's be serious, what would Thanksgiving be without turkey, football, and beer? With that in mind, here are some Presidential picks for Thanksgiving beers to enjoy.
1. For early drinking, tailgating, and watching football at home, try
Samuel Adams
Longshot Cranberry Wit
. [
Read the full review
]
2. For enjoying the Thanksgiving turkey, try
Yards
Thomas Jefferson Tavern Ale
. [
Read the full review
]
3. For dessert, try
Elysian
Night Owl Pumpkin Ale
. [
Read the full review
]
As always, drink responsibly, high five heartily, and clean your plate! Happy Thanksgiving!